Rules About Mello-Roos
Mello-Roos fees… how do they work?
What are some of the rules about Mello-Roos? Mello-Roos fees may be levied only as long as they are needed to pay off the bonds. Typically, the duration is 20-25 years but can be as little as 15 years and as long as 40 years..
How long do I pay Mello-Roos?
Typically, the bonds are paid off in 20 years, but State law allows up to 40 years. Those who purchase a new home have the option to pay for their Mello-Roos tax in its entirety at the time of purchase.
Do Mello-Roos expire?
When does my Mello-Roos expire? Not all Mello-Roos taxes have an expiration date. Some Mello-Roos taxes fund ongoing maintenance, fire and/or ambulance services, etc. These do not expire unless an expiration date was approved when the district was formed.
Is Mello-Roos tax forever?
How Long Do Mello-Roos Fees Last? These additional tax payments are intended to help new communities grow by providing adequate funding for important facilities. They are not, however, intended to last forever. However, if you purchase a new home, you do have the option of paying off the total fee right away.
Can Mello-Roos be removed?
Although Proposition 13 tax limits are on the value of real property, Mello-Roos taxes are equally and uniformly applied to all properties. if you don't pay it on time, then the facilities district that obtained the lien can withdraw the assessment from the tax roll and commence judicial foreclosure.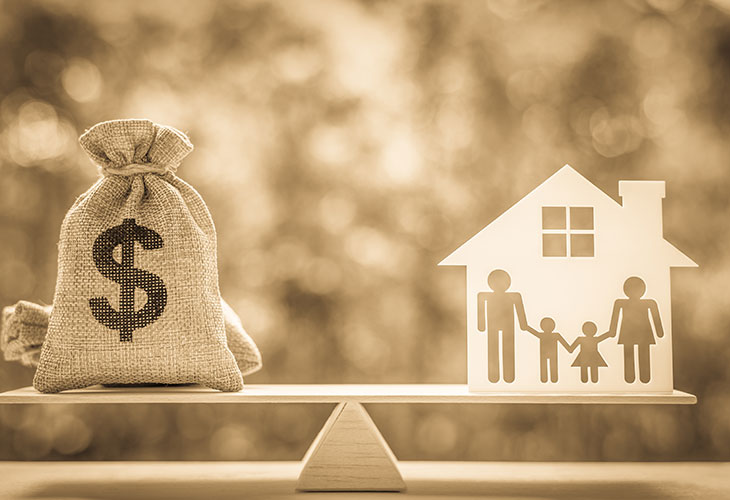 Are Mello-Roos worth it?
Mello-Roos allows for better schools, new roads, perhaps more police and other government services. That being said, as a buyer you have to ask yourself if you are willing to pay that extra Mello-Roos to live in a district where you'll get those benefits.
Is Mello-Roos only in California?
A Mello-Roos is a special tax assessment district created in California to finance local infrastructure or services. The tax is applied only to residents of the district that benefits from the project.
Is Mello-Roos included in mortgage?
How do property taxes affect the value and marketability of my home? Special taxes and assessments such as Mello-Roos Districts are secured by a lien against your property. This means that buying a home in a Mello-Roos or Assessment District is like buying a home with another mortgage already attached to it.
How long does Mello-Roos last in Riverside County?
Mello-Roos fees may be levied only as long as they are needed to pay off the bonds. Typically, the duration is 20-25 years.
How do you check Mello-Roos?
To locate and identify your Mello-Roos District, or Community Facilities District (CFD), you will search by your Secured Property Tax Parcel Number (Parcel Number). You will find your Parcel Number in the middle of your Property Tax Bill.
How can Mello-Roos be prevented?
Instead of negotiating Mello-Roos taxes, another option is to avoid properties that are subject to them. Since the Mello-Roos Act was passed in 1982, communities that predate that period are rarely subject to it. In addition, while Mello-Roos bonds can last as long as 40 years, they can also be much shorter.
Can you pay off Mello-Roos early?
Homeowners are able to calculate the amount of Mello-Roos that they have to pay. Owners who commit to living in the district for a long term see the benefits of paying off the Mello-Roos early so that they do not face the maximum 2% Mello-Roos increase.
Does Irvine have Mello-Roos?
What areas of Irvine have Mello Roos taxes? Nearly all areas of Irvine built after 1988 have had Mello-Roos taxes. New homes for sale in Irvine, CA are currently available in the following neighborhoods: Cypress Village, Great Park Neighborhoods, Orchard Hills and areas of Woodbury, Stonegate, and Portola Springs.
Is Mello-Roos based on purchase price?
How are Mello-Roos taxes affected when the property is sold? The Mello-Roos tax is assessed against the land, but is not based upon the value of the property, therefore, the possible increased value of the property does not affect the amount of the tax when property is sold.
What cities have Mello-Roos?
Typical areas in Orange County with mello roos bonds are Ladera Ranch, Aliso Viejo, Dove Canyon in Rancho Santa Margarita and Talega in San Clemente.
Does Sacramento have Mello-Roos?
Sacramento County Mello-Roos "Quick Search" The taxes are secured by a continuing lien and are levied annually against property within the district.